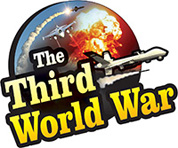 Washington/Tehran: The United States announced a reward of $15 mn, for anyone providing information regarding the financial transactions of the leading Iranian military unit, 'Islamic Revolutionary Guard Corps' (IRGC). The award will be given to the person who gives information regarding the Oil transactions of IRGC or the companies run by them and any information regarding these companies. While the US department of state was announcing the reward, the treasury department announced sanctions on oil transportation, operated by the Iranian Quds force.
US President, Donald Trump has taken a very aggressive stand against Iran and has started a spate of imposing sanctions. From the Iranian supremo Ayatollah Khamenei to the Iranian space program and many other individuals, institutions and groups have been targeted by the US sanctions. It has been exposed that the Iranian economy has been severely hit because of these sanctions. The United States even declared the IRGC as a terrorist organisation in April.
The efforts to target the Iranian military unit have started again, and the reward of $15mn, seems to be a part of the same efforts. The US state department normally announces such rewards for information regarding suspected criminals. This is the first time the US state department has announced a reward to get information regarding a group. Brian Hook, the official from the State Department, said that this award was declared as part of the efforts to increase pressure on the Iranian government.
While the United States is taking harsh steps, Iranian President Hassan Rouhani announced withdrawal from the provisions of the Iran nuclear deal signed in 2015. Accordingly, Iran will be starting the manufacture of super-advanced centrifuges. These will enable Iran to enrich Uranium at a much higher speed. The enriched Uranium can be used for making a nuclear bomb. Therefore, the Iranian President's announcement is considered to be an Iranian step towards nuclear preparedness.
While making this announcement, Rouhani issued a warning to the European countries, trying to save the Iran nuclear deal. The Iranian President warned that Europe has only two months, to protect the nuclear deal. The European countries had proposed aid of $15bn to Iran, but Iran had rejected the offer.