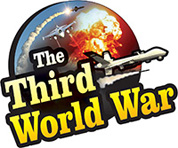 Paris: 'If US President Donald Trump pulls out of the nuclear deal with Iran, it could mean war. This will be like opening the Pandora's Box, bringing upon unimaginable consequences", warned French President Emmanuel Macron. British Foreign Secretary Boris Johnson has also warned that if the United States withdrew from the nuclear deal, Iran will become nuclear-ready. The United States allies have issued these warnings at a time when the deadline announced by President Trump for the nuclear deal is about to expire.
It has been decided that President Trump will withdraw from the nuclear deal with Iran on the 12th of May. Two officials from the White House informed last week that along with this exit, the Trump administration is also in discussion about the future policy regarding the Iranian nuclear program. Therefore, President Trump is expected to make an important announcement on Saturday.
Reactions are coming in from the European countries who are disturbed by the US President's stance. In an interview with a popular German magazine, French President Emmanuel Macron appealed to President Trump to continue to be a part of the deal. But he also warned that 'If President Trump withdraws from the nuclear deal between the western countries and Iran, it will amount to declaration of war by the United States'. However, he expressed confidence saying, "I don't think the US President wants war" and alerted about the consequences of withdrawal from the nuclear deal.
Macron had visited the United States last month. The French President had tried to convince President Trump regarding the nuclear deal. Following this German Chancellor Angela Merkel, during her United Stated visit had appealed to the US to not withdraw from the nuclear deal with Iran. However, President Trump had referred to this agreement as "the worst deal ever" in world history and said that he was firm about pulling out from the treaty.
Following the failure of the French and German efforts, the British Foreign Secretary Boris Johnson is on his way to the United States. Johnson also has demanded that the United States should not withdraw from the nuclear deal. The British Foreign Secretary has argued that with the United States exit from the deal, Iran will again resort to manufacturing nuclear weapons and this will spark an arms race in the Middle East.
The Iranian President, Hassan Rouhani has said, "If the United States left the nuclear deal it would be a "historic" mistake and has threatened to render a strong blow to the US if it tried to attack Iran.