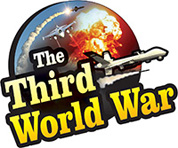 Washington: "If a war is sparked between the United States and Iran, it would not last long," said US President Donald Trump indicating a strong message that the United States would finish Iran in no time. President Trump highlighted that the United States has incurred a defence expenditure of $ 1.5 trillion over the last two years.
Since the last few days, Iran has been speaking the language of clashing with the United States. Iran has also been threatening to cause heavy damages to the US interests in the Middle East. Especially, the US President had withdrawn orders to attack Iran, at the last minute, after Iran shot down a US drone. It is after this incident that the Iranian threats have become more stringent. Against this background, the US President said that if a war is sparked with Iran, it would not last long, which serves as a warning that the United States has the capacity to cause humongous destruction, in a short span of time.
Trump delivered this message to Iran during an interview, before the G-20 summit in Japan. At the same time, President Trump claimed that the United States does not want a war with Iran. The claims made by Trump clearly indicate that the United States is expecting to hold talks with Iran. Also, US Secretary of State Mike Pompeo and US National Security Advisor John Bolton had said that the doors of the United States were open for discussions with Iran.
However, Iranian President Hassan Rouhani has demanded that the United States should first withdraw sanctions imposed against Iran. 'If the nuclear deal has to be saved, the United States must withdraw the sanctions imposed against Iran. This will be beneficial for everyone,' said President Rouhani whereas, Iranian Foreign Minister Jawad Zarif claimed that Iran is not affected by these war threats. Iran does not want a conflict however, if the United States wants a war, Iran is prepared for it.
Meanwhile, former Italian Foreign Minister Franco Fratini said that the United States cannot execute an attack on Iran, without help from the European countries. Fratini claimed that the United States would need help from the European Union, to overthrow the Iranian government. Additionally, Fratini referred to the counter terrorism campaign, undertaken by the United States in Iraq in 2003.