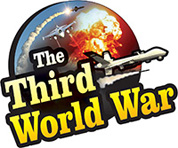 Washington: The US Department of State has declared that they will form a front of all the like-minded countries against Iran. US Secretary of State Mike Pompeo has stated strong efforts for making this a reality. US State Department Spokesperson Heather Nauert revealed this information about the front against Iran.
Nauert did not reveal which countries would be a part of this new international front against Iran. However, the State Department Spokesperson clarified that the front will be against the perceived threat from Iran. The Spokesperson informed, 'It is not only the Middle East that is under threat from the dangerous Iranian activities, but the whole world's security also is threatened. The countries realistically looking at the Iranian government, its nuclear program and its pro-terrorist policies will be taken on board by the United States, to form this new front.
'This front being formed by the United States will not be against Iran but to oppose the Iranian regime and the wrong policies and activities of the government. The United States is and always will be with the people of Iran', said Nauert. She avoided to comment on whether this front will involve a military action. But the United States military front compared the Khamenei-Rouhani regime of Iran with the IS regime which has been expelled from Iraq and Syria.
Secretary Mike Pompeo will be organising a meeting for formation of this front against Iran, on Monday. Nauert claimed that more than 200 foreign diplomats will be participating in the meeting. The United States stance on Iran and the position of the other countries on this matter will be the topics of discussion in this meeting.
Last week US President Donald Trump announced the US withdrawal from the Iranian nuclear deal and imposition of new harsh sanctions against Iran. It is claimed that European companies are expected to suffer heavy losses due to these sanctions. As a result, the European nations, who are under tremendous pressure are making frantic efforts to save the nuclear deal with Iran. It is also claimed that the European nations have taken the decision to banish the US dollar from the oil trade with Iran.
Against this backdrop, the United States decision to form an international front against Iran can come as a blow to the efforts of the European nations. A country like Israel may play a lead role in this front. At the same time, the Arab nations of Saudi Arabia, United Arab Emirates (UAE), Bahrain and Egypt might also join the front.