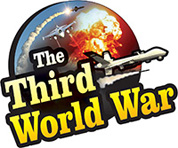 Washington: The opposition has started efforts to corner President Trump, who declared an emergency on the issue of the Mexico Wall. The House of Representatives of the US Congress passed a resolution against the Emergency with a majority vote of 245 against 182. It was observed the 13 members of the Republican Party voted against President Trump. The resolution will be presented in the Senate, the upper house of the US Congress. Although the Republican party has a majority in the Senate, there are indications that some Republican party senators are likely to vote against President Trump.
President Trump announced emergency over the Mexico Wall issue. President Trump declared emergency saying that issue related to border security and humanitarian crises are developing near the southern border of the United States and this has created a threat to the national security.' The Democrat party has undertaken an aggressive campaign in various states and the US Congress, to challenge Trump's decision and 16 states have approached the courts.
But the opposition to the emergency is not limited to the Mexico wall issue, and it has become a battle between Trump and the political opponents. Along with the Democrat party, even the Republican groups opposed to Trump have started to bring pressure on President Trump. People hurt by the decisions of President Trump or members who had to leave their posts in the last two years are likely to be a part of these groups.
It has been revealed in the past that many of the parliamentarians and lobbies are unhappy about President Trump's reckless style of working. The talk is that President Trump has even hurt the Deep State that plays a vital role in US politics, and it is said that this group is in the forefront of the anti-Trump activities. But the efforts to dislodge him from power have failed because of the public support Trump enjoys.
Assuming that the emergency declared over the Mexico Wall issue is a perfect opportunity to jolt Trump, the opposition has initiated strong moves in that direction. Asper the claims made by the sources, the members of the Republican party are being roped into this, and president Trump will be issued a warning through the vote in the Congress.
But President Trump has already issued a stern warning that how many ever resolutions are passed, by the Congress, against the emergency, they will be blown away with the veto.