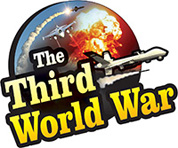 Beijing: The claims that the Chinese economy will be the worst affected because of the trade war with the United States seem to be turning into a reality. The Chinese economy is hit by a severe recession because of the trade war triggered by US President Donald Trump. As per the Chinese agencies, the growth rate of the Chinese economy has slid to 6.5% for the third quarter of 2018 and this is the lowest ever since 2009.
The Chinese National Statistical Bureau published the statistics regarding the national economy on Friday. According to this data, the economy rate is pegged at 6.5% for the months July to September. This is the second successive quarter when the Chinese economic rate has declined since the onset of the trade war with the United States. The economic rate had declined to 6.7% in the quarter from April-June. There is also a decline in the industrial production along with the decline in the economic rate.
The United States has imposed taxes on Chinese goods imports worth $ 250 billion. It has been indicated by the US President that if there is no positive reaction from China to this action, the United States will impose taxes on the entire Chinese imports. The Chinese retaliation has not had any substantial effect on the United States' economy. On the other hand, the Chinese economy is being consistently rocked and the new statistics only endorses this fact.
Over the last few months, the US leaders have consistently claimed that the United States will come out victorious in this trade war. US President Trump had said that the Untied States had many options to intensify the trade war and that it would certainly win this war. Similarly, last month the US Secretary of State, Mike Pompeo, had also asserted that the United States would emerge victorious in the trade war with China. Prior to this, the US Secretary of Commerce Wilbur Ross had claimed that China had exhausted all its bullets in the trade war.
The statistics about the Chinese economy proves that the claims made by the US leaders are turning into reality. On the other hand, China is taking steps to prepare to face the trade war. Only last week, the Chinese Central Bank announced an additional financial aid of $ 110 billion to the country's banking sector. At the same time, China has initiated efforts for increasing trade with its major trading partners like India, Japan and the European Union.
Leading financial institution JP Morgan Chase, has warned in its report that the hit taken by China will intensify in proportion as the United States intensifies the trade war.