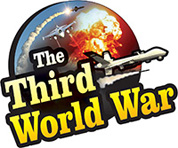 Washington: 'The value of Chinese goods imported into the United States are almost four times the United States' exports to China. Therefore, by now, China is out of bullets in the trade war,' was the pointed remark made by the US Secretary of Commerce. China has announced the imposition of tax on US imports worth $60 billion. The US Secretary of State targeted China with these words while reacting to the announcement.
The United States has imposed taxes on Chinese imports worth $250 billion. President Donald Trump has threatened to tax the entire Chinese imports in case China tries to retaliate. Although China has adopted a stance of 'tit for tat' right from the beginning of the trade war, looking at the proportion of bilateral trade between the two countries, it was already clear that China would not be able to implement this stand in reality. But China is still insisting on an equivalent retaliation and this new announcement of tax is a part of the same effort.
There was a bilateral trade worth $630 billion between the United States and China. Out of which $130 billion were exports by the United States while the Chinese exports to the United States were more than $500 billion. Only in the last one year, the United States had suffered a trade deficit of nearly $375 billion. To control this deficit, President Trump had rounds of negotiations and agreements with China. However, all these attempts proved to be in vain, and hence, Trump finally declared a trade war between the two countries.
While announcing this imposition of taxes in the last six months, President Trump has repeatedly made it clear that there exists an imbalance in the bilateral trade with China and the onus of correcting it lies with China. China has avoided correcting the situation expressing displeasure over the trade policies of Trump. All the rounds of negotiations between the two countries have failed and the US sources have indicated that Trump has prepared to fight the trade war with all the might.
The statistics over the last two months clearly shows that the Chinese economy is suffering serious effects of the trade war started by the United States. But instead of learning a lesson, China continues to retaliate in the form of tax imposition against the United States. Besides this, China has not been able to take any other retaliatory actions and therefore, the US Secretary of Commerce has retorted that China has exhausted all its bullets.