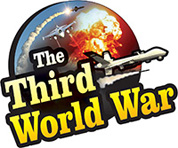 Doha: Within a few hours of the Taliban attack on the Afghan soldiers, the third round of talks between the United States and Taliban have begun in Qatar. Ceasefire in Afghanistan and the US military withdrawal are the topics of discussion in the round of talks. Therefore, the entire world's eyes are fixed on these talks between the Taliban and the United States.
Last week, a two-day talk was held between the United States and Taliban and leading Taliban commander Mullah Abdul Ghani Baradar had participated in the talks while the US special envoy Zalmay Khalilzad led the talks. The talks which were held through the mediation of Qatari officials implied that the Pakistani domination of the Taliban has completely ended.
Till now, Pakistan was dreaming of keeping Afghanistan under its heel, by maintaining a hold on the Taliban. But the Taliban had shown Pakistan its place, by refusing to participate in the talks held in Pakistan. Taliban clarified its political stand saying it will not act against the Afghans.
There were reports that the United States and Taliban agreed on most of the issues discussed in the meeting. But some of the issues relating to the US military withdrawal and ceasefire were not resolved. Therefore, it is expected that discussions on these two issues will be held during the third round of talks in Qatar, starting from Saturday. At the same time, the Taliban and the United States are claimed to have disagreed upon the issue of the Ghani government in Afghanistan.
Meanwhile, the United States has nearly 14,000 soldiers in Afghanistan, and it has shown willingness to withdraw half of these soldiers. Taliban also has agreed to the demand of the United States not to use Afghanistan to orchestrate terror attack on the United States and allies.