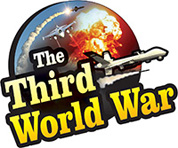 Kabul: Afghanistan's military is engaged in a fierce battle with the Taliban, for control over the important city of Ghazni in eastern Afghanistan. Both the sides claimed to be in control of Ghazni on Saturday. But the local sources informed that the Afghanistan military and Taliban were still engaged in conflict and it has emerged that the Taliban has seemingly gained control over the Kabul-Kandahar highway. The US army said that the US drones and helicopters carried out air raids to help the Afghanistan government.
Taliban launched a massive attack on Ghazni, early in the morning on Friday. There was a huge commotion caused by this attack on Ghazni, which is only two hours away from the capital, Kabul. Taliban attacked the government buildings and Afghan military bases with mortars and rockets. 14 policemen were killed in these attacks and 20 security personnel were injured.
Taliban is making frantic efforts to gain control over the central part of the city, and it has been reported that aggressive attacks were carried out on government headquarters and secret services buildings to gain control. The Afghan military has retaliated against these attacks and has claimed that the parts taken over by Taliban have been recaptured. The Afghan military official said that many Taliban terrorists have been killed in this action and clarified that the exact numbers were still not known.
Special Forces of the Afghan military also have been deployed to gain control over Ghazni. The US military also initiated an action immediately, on receiving the news of this attack on Ghazni. The US drones and helicopters launched fierce attacks on Ghazni, targeting the Taliban locations. This is the second major attack by the Taliban, on the city of Ghazni in the last three months. 30 Taliban terrorists had been killed in an attack, in the month of May.
As per information released by the US military, Taliban terrorists have gained control over 35% of Afghanistan's territory. The Taliban activities are on the rise again and over the last few weeks, they have begun to target the Afghanistan military, NATO soldiers and administrative buildings.