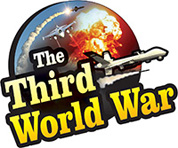 Kabul: 27 soldiers were killed in the Taliban attack carried out in the Sar-e Pol region of Afghanistan. The Taliban attacks have increased in the last week, and the Taliban is targeting the Afghan security agencies. Even in the previous week, the Taliban attacked two posts of the Afghan security forces.
The Taliban terrorists launched an attack in the Sar-e Pol region in northern Afghanistan. The Taliban terrorist attacked various locations of the Afghan security forces. 27 soldiers were killed and 33 injured in these attacks. The Taliban tried to take control of the oil wells in this region, but the Afghan security forces foiled the Taliban plot.
Taliban while accepting the responsibility of the attack, said that 50 soldiers were killed in these attacks on the Afghan military. Taliban also claimed to have gained control over three locations in the region. Over the last few months, the Taliban has intensified its attacks on the Afghan military and the people. The local human rights organisation claimed that nearly 600 people got killed in the Taliban attacks over the last year.
The United States had initiated a straight dialogue with the Taliban to convince them to join the mainstream politics. Only last month, US special envoy Zalmay Khalilzad held talks with the Taliban commanders in Dubai, the capital of United Arab Emirates. The meeting ended without any firm decisions. The Taliban increased its attacks in Afghanistan following the meeting. Whereas, the United States also carried out attacks on the terrorist locations at the Pakistan-Afghanistan border.
The United States has taken a stand that talks are necessary between the Ghani government supported by the western countries and the Taliban for stability in Afghanistan. General Scott Miller, the commander of US and NATO forces in Afghanistan said that the United States is open to a straight dialogue with the Taliban. But given the recent developments, General Scott Miller has warned the US military to be prepared for any eventuality in Afghanistan. Miller has indicated that anything can happen in Afghanistan in 2019. These are clear indications that the campaign against Taliban will be intensified in Afghanistan.