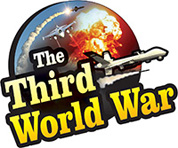 Moscow: Russia, who had alleged that the United States was using the US dollar like a weapon, is now preparing to use gold as a weapon. Russia has increased its investment in gold over the last few years and it has been revealed that it has purchased 130 tonnes in the first seven months of this fiscal year. The proportion of Gold in the Russian reserves has reached record levels of around 17% of the total foreign reserves.
In the month of July, the Russian Central Bank purchased nearly 26.12 tonnes of gold. Before that, from January to June, Russia had purchased nearly 106 tonnes of Gold. After the July purchase, the total gold reserves with Russia have reached 1910 tonnes. As per the current ruling price of Gold the Russian Gold reserves are valued at $ 76 billion.
This increasing Russian investment in Gold is said to be a part of the strategy to counter the sanctions being imposed by the United States over the last two years. The United States has imposed sanctions against Russia over the issues of cyberattacks, poisoning of ex-Russian agent in the United Kingdom, and North Korea. The US Treasury department had released exclusive information about the same, a few days ago, according to which 217 Russian citizens and industries have been targeted in the sanctions imposed by the US.
While this information is being published, a warning for fresh sanctions also has been issued. Russian President Vladimir Putin and Prime Minister Dimitri Medvedev have warned that these US sanctions are a part of the economic war against Russia. Taking a note of this fact, Russia has also initiated preparations for retaliation in this economic war by reducing exposure in dollars and prioritising Gold reserves.