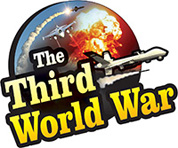 Beijing/Washington: Former Vice President of the Chinese Central Bank has warned that the Chinese companies and investors will stop all the investments in the US Silicon Valley because of the aggressive approach taken by the US government in the Huawei matter. Former Vice President, Zu Min has also expressed fear that the trade war currently going on between China and the United States may transform into a technology war. The Canadian action against the Huawei Executive Director and Chief Operating officer, Wenzhou Meng, has created a new tension between China and the western countries and there are indications that this may reflect on the trade relations.
An area near the San Francisco city in the state of California, in the United States, is known as Silicon Valley. Headquarters of the leading multinational information technology companies like Apple, Facebook, Google are located in this area. There are thousands of other companies operating in this area, and therefore Silicon Valley is recognised and the centre of Information Technology in the United States. Over the last few years, China has made billions of dollars' worth of investment in the Information Technology companies in Silicon Valley, and the Chinese even own some.
Against this background, the warning issued by Zu Min, a senior functionary in the Chinese Central bank, becomes significant. The matters have scurried, following the arrest of Wenzhou Meng from Huawei, by Canada and many European countries along with the United States and Canada have taken steps against the Chinese companies. As the Chinese government and military have direct interests in these leading Chinese companies, the Chinese ruling government is infuriated by the actions.
China has detained 13 Canadian citizens for different reasons following the arrest of Meng, the Executive Director of Huawei. One of the Canadian arrested has been charged with drug peddling and has been given the death sentence. This is a development further festering the already tensed relations between China and the western countries. Canada has strongly protested this action, and the United States and European countries are backing Canada in the matter.
China has refused to accept any concessions in the actions against the Canadian citizens.Given this Chinese denial, preparations are reportedly on to hand over Meng, the Executive Director of Huawei, to the United States. China has been more agitated by this report and has warned that the United States and Canada, both should be prepared for the consequences. But as US President, Donald Trump has indicated to continue the action against Huawei, the chances of the situation festering further are very high.
The warning to stop investment in the United States, by senior Chinese officials also seems to a part of the same thing.