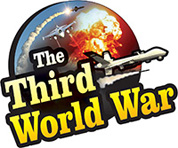 Moscow: Challenging the financial domination of the United States, Russia has started purchasing gold more aggressively. In March, the Russian central bank had reportedly purchased over 18 tonnes of gold. With the purchase, the Russian foreign exchange reserves have climbed to a whopping $487 billion while the gold reserves surged by a record 18%.
A few months ago, Russian President Vladimir Putin had drawn the world's attention, with his statement saying that the US dollar was losing its credibility. With the announcement, Russia began a gold buying spree as also selling the US dollars simultaneously. In the last year, the Russian central bank purchased more than 274 tonnes of gold. At the same time, the investments in the US dollar dropped significantly to less than 10 billion from 100 billion.
It was clear that the same policy would continue under the leadership of President Putin, in the new year. In the first three months of 2019, Russia has purchased more than 55 tonnes of gold. Russia purchased 6 tonnes in January and more than a whopping 31 tonnes in February and added another 18 tonnes of gold to its reserves in the month of March. The Russian gold reserves have reached 2,167 tonnes, after this addition.
Amid the surge in gold reserves, the status of the Russian foreign exchange reserves is also becoming stronger. The Russian central bank informed that the foreign reserves had crossed $487 billion, including the value of this 2000 plus tonnes of gold. It is the highest in the last five years taking the gold reserves up to 18%. The sources informed that the target for this year was taking the foreign reserves of the country, to more than $500 billion.
In 2014, the United States and Europe imposed large-scale sanctions against Russia, after it acquired the Crimea region from Ukraine. In retaliation of the sanctions, Russia adopted a long-term policy of increasing the gold reserves while curbing the investment in the US dollar investment. The Russian strategy seems to have succeeded, as the Moscow has taken the foreign and gold reserves, to record levels.