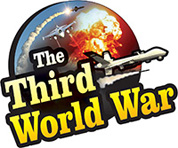 Brussels/Moscow: NATO has warned Russia that threats of attacking the NATO members, the United States and the European countries, would not be tolerated. At the same time, NATO Deputy Spokesman, Piers Cazalet appealed to Russia that instead of threatening the European countries, should try to sign the Intermediate-Range Nuclear Forces (INF) Treaty, once again, with the United States.
A few hours ago, Russian President Vladimir Putin had criticised the US missile deployment in Europe. The Russian President had threatened to deploy missiles targeting the European countries and the United States if the United States stationed short and medium-range missiles in Europe. The threat invited reactions from NATO, a joint military alliance of the United States, Canada and the European countries.
NATO Deputy Spokesman, Piers Cazalet told the Russian media, 'NATO has taken cognisance of the threat issued by the Russian President. We will never tolerate threats of attack on our member nations.' Also, the NATO spokesman appealed to Russia to sign the INF treaty, once again, for the security of the countries in the region.
'NATO is a defensive security organisation and is committed to the security of the member countries,' Cazalet clarified. At the same time, the NATO Deputy Spokesman said that NATO demands Russia to destroy all the medium-range missiles and is not interested in an arms race. Also, NATO was evaluating the effects of the Russian violation of the INF treaty, Cazalet warned.
The NATO Deputy Spokesman clarified that there was no intention of deploying any new nuclear weapons in the countries near Russia. However, Cazalet warned Russia that all the members would unite if Russia attacked any of the NATO members. Since the last few weeks, Russia has initiated military movements near the Europe-Russia border and allegations were made of Russia deploying missiles in the area.
Meanwhile, Russian Foreign Minister Sergei Lavrov accused the United States of forcing the Balkan countries to join NATO, against their wishes. Last week, Macedonia joined NATO, and the other Balkan countries were also keen on joining NATO. Moreover, Russia is concerned that if the Balkan countries joined NATO, it would create a big challenge for the Russian border security.