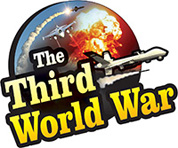 Moscow: Russia has warned that it will impede any US military action against Venezuela. Venezuelan Vice President Delcy Rodriguez is on a visit to Russia, and she met Russian Foreign Minister Sergei Lavrov and the speaker of the Russian Parliament, Valentina Matviyenko. As per media reports, the Russian leaders have assured the visiting Vice President that Russia will stop the interference of the United States in Venezuela. It has been revealed that Russian Foreign Minister Sergei Lavrov had a telephonic discussion with the US Secretary of State Mike Pompeo, before this.
The United States, who declared support to the interim President of Venezuela Juan Guaidohas repeatedly said that the military option is open. US President Donald Trump and National Security Advisor John Bolton has frequently issued warnings to that effect. Russia and China have strongly opposed these warnings, and even some of the US allies have advised to avoid the military option. But, despite this opposition, the United States is said to be making huge military preparations.
Russia has alleged that the US military units have already landed in countries like Puerto Rico, Brazil and Columbia. Venezuelan Ambassador to the United Nations, Samuel Moncada,has accused that the United States is readying the Liberation army in Columbia. Against this background, the visit of the Venezuelan Vice President to Russia and the statements of the Russian leaders become significant.
The speaker of the Russian parliament Valentina Matviyenkowarned 'The United States is finding reasons to interfere in Venezuela. The US military will invade Venezuela and cause bloodshed with these reasons. But Russia will never allow this.' AsMatviyenko is known to be a close associate of Russian President Vladimir Putin, her statements have a special significance.
Before the Matviyenko warning, Russian Foreign Minister Sergei Lavrov is said to have had telephonic discussions with US Secretary of State Mike Pompeo. Lavrov fired salvos of criticism at the United States during this telephonic talk and warned that all this has no relation to democracy. The Russian Foreign Minister said that Russia was ready for talks with the United States, regarding Venezuela, but demanded, that the United States will have to stop threatening the government in that country, before that.
Meanwhile, Venezuelan interim President Juan Guaido, who is on a foreign visit, announced that he would be returning to the homeland. The announcement by Guaido to return to Venezuela, at a time when the Venezuelan Maduro government has warned of action against Guaido, becomes very important.