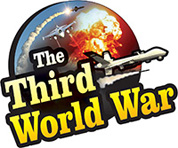 Moscow: It has been revealed that against the background of the major war exercises held by NATO and the consistent imposition of sanctions by the United States and the European countries, the Russian Nuclear Strategic Forces conducted huge war exercises. As per the information received from the Russian military, Russia tested nuclear weapons in all three sectors of land, sea and air.
As per information received, the orders for the Nuclear Strategic Forces exercises were issued by Russian President Vladimir Putin. Accordingly, the war exercises were conducted in the Arctic and other regions this week. The Warships and submarines from the Russian Northern Fleet and Pacific Fleet along with 'TU-95MS', 'TU-22M3' and TU-160' bombers participated in the exercises.
The warships, submarines and bombers test-launched the ballistic and cruise missiles with nuclear weapon carrying capabilities. The Russian defence department has published photographs and videos of the exercises. The statement released along with, claims that the Nuclear Strategic command was tested in the exercises.
A few months ago, Russian President Vladimir Putin, while revealing information about the newly developed Russian weapon system had asserted that no country in the world can match the Russian capabilities, as of today. He had also claimed that the Russian defence forces will be equipped with advanced nuclear weapons in the next few years. But as per the reports in the foreign media, some of the tests conducted by Russia had failed.
Against this background, the testing of Nuclear Strategic Forces becomes significant. A few days ago, officials of a Russian defence company had claimed to have started testing of Microwave based weapon systems.