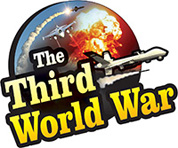 Washington: NATO has initiated moves to upgrade the missile defence systems deployed in the eastern European countries near the Russian border. A leading US newspaper reported that the decision is taken in view of the threat from the Russian cruise and ballistic missiles. The paper claimed that NATO might consider deploying the US Aegis missile defence system, in the European countries. Last week, Jens Stoltenberg had conveyed the information in this regard during a meeting.
Last week, Russian President Vladimir Putin signed documents for withdrawal from the Intermediate-range Nuclear forces (INF) treaty with the United States. Along with this, the historic INF treaty between the United States and Russia came to an end increasing the threat for the eastern European countries, so claim the European leaders and media. It was against this background that the NATO had convened a meeting, last week, during which, NATO chief Stoltenberg announced modernisation of the Aegis missile defence systems deployed in the eastern European countries.
Stoltenberg had talked about modernising the systems in Poland and Romania. The NATO chief clarified that the decision to upgrade the systems is not against Russia. But the New York Time, quoting serving and former officials, said that the modernisation of Aegis is due to the Russian threat. The US newspaper noted that this move to upgrade the system is on account of the Russian ballistic and cruise missiles. The US newspaper claimed that the radar, software and interceptors would be upgraded in these missile defence systems.
Meanwhile, the European countries have been expressing fears about their security being threatened because of the scrapping of INF treaty whereas Russia and the United States are seriously working on finalising a new agreement for nuclear non-proliferation, on being ready by the end of this year. US President Donald Trump and Russian President Vladimir Putin had discussions, during the G-20 summit, over including China in the agreement.