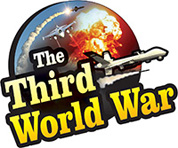 Ashgabat/Moscow: The United States and Russia have become very aggressive against each other, after the withdrawal from the Intermediate-range Nuclear Forces (INF) treaty. Russian Foreign Minister Sergei Lavrov warned of a tit-for-tat response to the United States, who stepped out from the INF treaty. Along with the warning, Russia announced that the Russian submarine drone Poseidon, capable of travelling at 200 kilometres per hour, is ready to hit the enemy shorelines. At the same time, Russia warned the United States, announcing that the hypersonic calibre surface-to-air missile will be deployed in the Russian military in two years.
Russian President Vladimir Putin had warned of an equivalent retaliation against the United States for withdrawing from the INF. Russian Foreign Minister visiting Turkmenistan reiterated the warning in same words, on Wednesday. Russia has fully cooperated with the United States for implementation of the INF treaty. Therefore, Lavrov said, there is no substance in the allegations made by the United States. Lavrov also warned that there would be strong retaliation by Russia to every move by the United States regarding the INF. Within minutes of his threats, the Russian defence ministry made huge announcements.
Russian government newspaper announced that the new Russian Marine Drone Poseidon would soon be inducted in the navy. Sources claimed that this drone travels at lightning speeds and can dodge any enemy radar systems. The sources informed that this drone is capable of bypassing the submarine security cordon and the marine security systems to reach the enemy shoreline.
Following the Poseidon, Russia also announced the development of the Calibre hypersonic surface-to-air missile. As per the Russian defence ministry, the Calibre missile with a range of nearly 500 kilometres will be ready sometime in 2019 or 2020. Russia announced it was manufacturing hypersonic missiles to retaliate against the withdrawal of the United States from the INF. At the same time, the Russian defence ministry also said that the Syrian conflict was a good war practice for the Russian defence forces.
Meanwhile, Russia, even in the past, has demonstrated its war preparedness to its enemy countries, exhibiting missiles, airplanes and submarines.