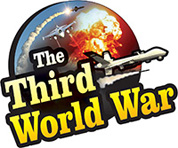 Damascus/Ankara/Washington: Turkish fighter jets intruded into the Syrian airspace once again and shot down one more Syrian fighter jet. Syrian retaliation is expected after this Turkish attack. Russia deployed its military in Idlib and announced that the Russia military will be deployed for the security of the Sarakeeb town. It is claimed that this Russian deployment is against Turkey.
Since the last few days, Turkey has initiated airstrikes on the Syrian military. These attacks are carried out with Turkish swarm drones and the Syrian military is suffering massive casualties in these attacks. There also is a conflict going on between the Syrian military and Turkey affiliated rebels for control over the Sarakeeb town. The Syrian military has the upper hand in the conflict and Russia has deployed a special military unit, in Sarakeeb, in support of the Syrian military.
The Russian defence ministry released the information regarding the Sarakeeb deployment. But the Lebanese and Syrian media are claiming that the Russian military deployment in Sarakeeb is against Turkey. Russia and Turkey have a no-aggression agreement. As per the agreement, Turkey cannot attack the Russian soldiers deployed in Sarakeeb. But the media are pointing out that if Turkey does not abide by the terms of the agreement, a fierce conflict will break out in Idlib.
Russia has not stopped at military deployment in Sarakeeb and Russia destroyers loaded with arms and ammunition are reaching the Syrian coast. Photographs of these Russian destroyers have been posted on social media. The US and Turkish media are asking whether the United States supports Turkey, in this scenario, as a NATO partner country. But US Secretary for Defence Mark Esper clarified that the United States will not be assisting Turkey, in the Idlib conflict, in any way. Esper said that the United States will limit itself to humanitarian aid, in Idlib. As per some statesmen, Turkey could not show the courage of engaging Russia, without support from the United States or NATO. Meanwhile, British Foreign Minister Dominic Raab has left for Turkey to support Turkey.