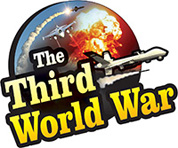 Moscow/Ankara: Turkey, threatening the Syrian government and Russia with war, has softened its tone after losing 33 of its soldiers in the Idlib province of Syria. It is reported that the Turkish President held telephonic discussions with the Russian President and made a demand for a ceasefire. There are Turkish soldiers in the Idlib city and as per Turkey, the presence of these soldiers there is important for Turkish security. But Russia has justified the Syrian action saying that the Syrian airstrikes in Idlib are justified. The Turkish President indirectly accepted that the Assad regime is attacking Turkey given the Russian support and it has become difficult for Turkey to retaliate.
On Friday, Turkey lost 33 soldiers in an airstrike carried out by Syria, in the Idlib region. Thereafter, Turkey issued threats to the Syrian regime as well as Russia. Even if the airstrikes were carried out by Syria, on the face of it, the Syrian airspace is under Russian control. Therefore, it is being said that Russia perpetrated the attacks. This is the reason that the Turkish President is not able to realise his threats of retaliation. Against this background, it was reported that the Turkish President held telephonic talks with the Russian President.
Although the Turkish President strongly criticised the attacks in Idlib, he demanded a ceasefire in this region. The reaction of the Russian President on the request was not revealed. But the Russian President expressed grief over the incidents in Idlib. But Russia also pointed out that the authority of carrying out attacks in Idlib lies in the hands of the Assad regime. Russia is saying that Russia completely supports the Syrian regime in this matter and Russia will not intervene against the Syrian government.
Turkey, speaking the language of conflict with the Syrian regime and Russia, had requested military assistance from NATO. But it is reported that NATO has refused to assist. The United States too, refused to supply the air defence system demanded by Turkey. Therefore, Turkey seems to isolated in the Syrian conflict. In this scenario, it is apparent that Turkey is trying to rescue its soldiers in Idlib through negotiations. Despite this, the aggressive Turkish tactics have not stopped.
The Turkish President had threatened the European countries of opening the gates to Europe, for the immigrants, if they did not support Turkey in the Syrian conflict. The Immigrants trying to enter Greece from Turkey have become aggressive. Turkey is believed behind this and these immigrants have started throwing stones at the Greek soldiers deployed at the border, The Greek soldiers tried using tear gas to stop these immigrants. Turkey is trying to realise its threat, issued to the European countries. But the European countries have already clarified that they will not succumb to these Turkish pressure tactics.