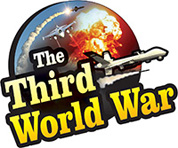 Moscow: The Russian Defence Minister has ordered to keep the submarines ready with advanced and hypersonic missiles, and also keep the nuclear bombers prepared for war. Russian Defence Minister Sergei Shoigu issued these orders during a meeting with stress on making the submarines, warships and bombers equipped with the latest missiles. Only a few days ago, the Russian Arctic fleet chief had warned that a conflict could spark in the Arctic between Russia and NATO. Against this background, these orders by the Russian Defence Minister become significant.
The Russian media claimed that Defence Minister Sergei Shoigu held an important meeting of the Russian defence forces. In this meeting, Shoigu took an adamant stand that the process of deploying advanced missiles on warships and submarines should be expedited. At the same time, he also mentioned the Calibre cruise missiles and the Zircon Hypersonic missiles.
Both are advanced missiles from the Russian fleet and the Russian Defence Minister ordered that these should be deployed on an immediate basis in the Russian navy. The range of the Calibre Cruise missiles is said to be more than 600 Kilometres. Shoigu, mentioning the air force, said that the nuclear bombers should also be ready for a war situation. The meeting called by the Russian Defence Minister is said to have the background of the warning issued by the Russian Northern Fleet commander Alexander Moiseev.
He had warned 'Over the last few years, NATO has increased its war exercises near the Russian Arctic border. The exercises have been held with nuclear submarines, aircraft carriers and special forces along with advanced weaponry. The extent of these exercises is vast and it is clear that NATO and its members are planning to increase their military deployment in the Arctic region. If the deployment keeps increasing in the same manner, there could be a conflict between Russia and NATO in the Arctic.'
Only a few months ago, Russian President Vladimir Putin had announced an ambitious Arctic plan envisaging Nuclear Icebreakers, Military Bases and new ports for commercial freight movement.