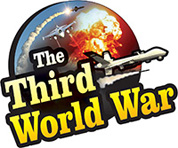 Moscow: The Russian space organisation chief said that there is stiff competition for researching deep space and Russia is a contender in it. Dmitry Rogozin, the head of 'ROSCOSMOS' Russian space organisation, said that this new space-race includes crewed missions to the outer space as also 'Deep Space Exploration' missions. Only a few days ago, Russia had accused the United States of intensifying the arms race in space.
While referring to the space-race, Rogozin said, 'Now, Russia is entering a new phase of space-race with a few major countries. The race is about sending a manned mission in space and also deep space explorations missions.' He also informed that Russia was developing a new Space Rocket known as the Angara-A5 for the new ambitious space missions.
Over the last year, Russia has suggested increasing its movements in space. It includes an expedition to the Moon and the target for 2030 has been set for sending a human-crewed mission there as well. At the same time, Rogozin had expressed the possibility of a plan to establish a permanent base on the Moon last year where robots would be deployed.
Also, China is taking aggressive steps in the space sector, and its collaboration with Russia has been exposed. Last month, the US military headquarters, Pentagon had warned about the Russian and Chinese militarisation of space and that it is was a significant threat to the US security. Additionally, the United States had announced the development of a space-based missile defence system, to counter the risk arising from Russia and China. Following the announcement, reports had surfaced of the Neutral Particle Beam testing occurring within the next six months.
Russia and China had severely criticised the US movements. Russia had accused the United States of initiating an arms race in space. Whereas, China had warned that it was not going to withdraw from space, fearing the United States. Considering the recent events, the Russian mention of a space-race and its participation in it becomes significant. Moreover, the Russian statement regarding deep space during the acknowledgement is also considered crucial.