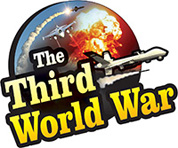 Tokyo: The skirmishes between Japan and China are increasing once again in the East China Sea region. Japan alleged that a Chinese surveillance aircraft tried to intrude into the Japanese airspace two days ago. The Japanese defence ministry informed that the Japanese fighter jets had to be pressed into action to drive this surveillance aircraft away. This is the third instance of Chinese intrusion in the East China Sea region over the last twenty days.
As per the information given by the Japanese defence ministry, Chinese Shanxi Y-9JB aircraft started surveillance in the Tsushima strait in the East China Sea on 27th December. Tsushima strait lies in the Japanese and South Korean marine limits. Therefore, the Japanese defence ministry accused China of intruding into its airspace. This is the eighth major intrusion into the Japanese airspace by China in the year 2018. Before this, the Chinese fighter jets and surveillance aircrafts had attempted intrusion in the Japanese airspace on December 14. The Japanese fighter jets had intercepted the Chinese surveillance aircrafts even on November 26.
Meanwhile, Japan has made record increase in the defence expenditure to counter the ever-increasing challenge posed by China in the East China Sea. Japan has also announced building two aircraft carriers to deploy US F-35 fighter jets aboard them.