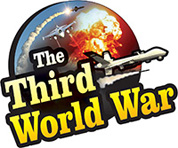 Moscow : Famous Russian entrepreneur 'Oleg Deripaska' is being aided by Rothschild to get his companies out of the ambit of the sanctions imposed by the United States. 'EN+' and 'Rusal' are controlled by Oleg Deripaska and hence they are trapped in the sanctions imposed by the United States. Therefore, Deripaska is trying to sell his equity in these companies and Rothschild is helping him in this matter.
The United States has imposed strict sanctions against Russia and targeted Russian companies as well as entrepreneurs. This has delivered a blow to Russia and Russian entrepreneurs all over the world have panicked. The United States has imposed sanctions on EN+, a leading Power company and Rusal, a company dealing with Aluminium. It had declared that sanctions have been imposed on these companies as they are under direct control of Oleg Deripaska.

The United States had placed a condition that if these companies were to be saved from sanctions, Deripaska's stake in the companies would have to be diluted and the US Treasury Department had set the deadline as August 5. Following this, Deripaska who holds 66% in EN+ and 48% in Rusal, got into action for selling the equity held by him. He intends to bring his holding in EN+ under 50%. The Russian entrepreneur is being helped by the banks and financial institutions from the Rothschild group and the process has already been set in motion.
Rothschild is said to be helping Deripaska in the appointment of new directors in these two companies. The Russian news agencies have in fact, reported this information. Considering the relations between Russia and Rothschild group till date, the help received by a Russian entrepreneur from Rothschild is noteworthy. A few years ago, when Vladimir Putin was the Russian Prime Minister, he had issued orders not to allow anyone from the Rothschild family to enter Russia.
Vladimir Putin has made his position clear while issuing these orders to the Russian cabinet. 'The Rothschilds do not own the world. No one has given them supreme authority. If they are not stopped from entering into Russia, it can lead to major problems in the future. However, we are not afraid of them,' Putin had said at the time. Meanwhile, a few days ago, at a time when the United States and Iran were having severe differences over the nuclear deal, reports of the Rothschild family supplying funds and nuclear weapons to Iran had been published. Although the news was never confirmed, there are talks about Rothschild aiding Iran in this respect.