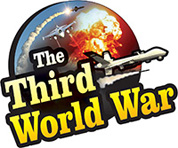 Berlin: 'You have caused enormous damage to Germany by allowing uncontrolled influx of millions of illegal refugees into the country. In future, Germany will lose billions due to the misappropriation of this refugee policy and social benefits. By allowing illegal refugees, you have imported dangerous extremists, terrorists, murderers and rapists into the country. You will have to dearly pay for all these misdeeds done from behind a friendly face'. These were the words used by the 'Alternative for Germany' (AfD) Party while severely accusing Chancellor Merkel and demanding her resignation.
AfD leader, Gottfried Curio made open allegations on Chancellor Merkel in the German Parliamentary session and demanded to know when she would resign. Along with AfD, other parties in the Parliament also tried to corner Chancellor Merkel by grilling her about the refugee issue. Large groups of refugees had entered Germany after Chancellor Angela Merkel declared an 'open door policy' for refugees in 2015.
Due to Merkel's 'open door policy', more than million refugees have entered the country and it was revealed that most of them were illegal intruders. As per the reports of the German and European agencies, there is a large proportion of extremists and 'IS' supporters among them. It has also been revealed that the crime rate in Germany has greatly increased due to this refugee infiltration. This has resulted in a consistent rise of discontent among the German public against the refugees and a few months ago, Chancellor Merkel had to accept that her policy had been a mistake.
In the internal report of the German agencies, a few days ago, there were indications that more than 100,000 illegal refugees have entered Germany. AfD and Free Democrats have made an insistent demand to conduct an enquiry about this refugee issue. Thus, targeting Chancellor Merkel on this issue, and the direct demand for her resignation in the Parliament gains importance.