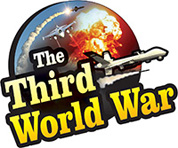 New Delhi: Pakistani fighter jets tried to incite India, by flying close to the Line of Control at Poonch in Kashmir. It has been revealed that the radar systems picked up the activities of the Pakistani fighter jets. Fierce conflict is on at the Line of Control,in the Poonch district of Jammu-Kashmir, between the militaries of the two countries, while Pakistan is making such inciting manoeuvres. Pakistan is resorting mortar shelling and firing in this region, and the Indian Military is replying through strong retaliation, to the attacks. Therefore, the trade across the Line of Control, between the two countries, has been suspended.
On Tuesday, Pakistan tested a smart air-to-surface missile launched from a Chinese made, JF-17 Thunder fighter jet. The Pakistani air force claimed that the test was successful and therefore, now Pakistan can carry out attacks on India, even in the night. But the Pakistan air force has not revealed the details of the missile. However, it has threatened that there will be a strong retaliation against an attack, on their country. Within a day of this statement, the Pakistan air force resorted to these inciting manoeuvres.
The Pakistani fighter jets tried to challenge India, flying near the Poonch airspace. This flight, just 10 kilometres away from the Indian border, is a considerable threat. During the flight, the speed was kept low initially, but as the jets approached the Indian border, they started flying at supersonic speeds. The motive behind the sortie was apparently to avoid an Indian attack. But the Indian radar systems picked up the activities of the Pakistani fighter jets.
There is a strong possibility that the objective these sorties was to check out the Indian radar systems and to assess the Indian war preparedness. The possibility cannot be denied that this action of the Pakistani air force was because of the crushing counter strike carried out by the Indian military against the Pakistani army on the Line of control, in the Poonch Sector. It is said that 6 Pakistani soldiers have been killed in the counterstrikes by the Indian military, in the last week. The Indian army has also blown away security posts of the Pakistani, and it is being revealed that the Pakistani military has suffered huge losses.
The mortars fired by the Pakistani military have landed near the trade centre at Chakandabad, in the Poonch District. Although the trade centre has not suffered any losses, the trade, which is happening between India and Pakistan, through the border in this area, has been stopped for security reasons.