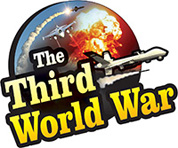 Beijing/Canberra: Australia, who is increasing its naval cooperation with the United States in the South China Sea was issued a stern warning by China. 'Australia who has joined hands with the United States should not participate in the Cold War against China. This will disturb the peace between Australia and China,' was the warning issued by the Chinese mouthpiece to Australia. This seems to be the Chinese ploy to increase pressure on the newly appointed Prime Minister, Scott Morrison.
Last week, US National Security Advisor (NSA), John Bolton criticised the Chinese activities in the South China Sea, during a radio interview, saying that the Chinese claim of ownership of the entire South China Sea region was illegal. Bolton also announced that the United States will stand against the Chinese arrogance and the United Kingdom, Australia and other allies will also support the stand of the United States. Bolton also said that the warships of the United States, the United Kingdom and Australia will be sailing through this marine region.
Following the announcement by the US NSA, the new Prime Minister of Australia, Morrison, welcomed this stand by the United States. At the same time, Morrison also criticised the militarisation of this sector by China. Moreover, the Australian Defence Minister said that the Australian position on the right to air and sea travel in this region will not change and Australia supports the rights of the other countries in the South China Sea. Only last week, during a joint meeting, the Foreign and Defence Ministers of Japan and Australia had criticised the militarisation of the South China Sea by China.
The Chinese mouthpiece has taken a strong objection to the Australian Prime Minister's stand. 'The activities of the United States in the South China Sea are an indication of the impending Cold War and Australia should keep itself away from this mental illness that the US has contracted. The Australian leaders should better think about the aftermath arising from this breach of trust, if Australia jumped into the Cold War. If Australia takes steps against China under the leadership of the United States it will not be good for Australia,' threatened the Chinese mouthpiece.
Meanwhile, tension is raging between the United States and China over the issues of the South China Sea, the trade war and North Korea. Supporting the United States' stand on the South China Sea, Australia, Japan and the United Kingdom had sent their warships to the region. China and Australia have a huge trading partnership and China is threatening that this cooperation will be scrapped if Australia challenges the Chinese claim on the South China Sea.
But the Australian leaders are claiming that the biggest threat of the aggressive Chinese activities is faced by Australia and Australia has realized that if timely steps are not taken it will have to incur huge losses.