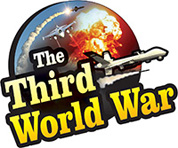 Washington/Canberra: 'China might use its military power at any moment to capture the South China Sea, the most important marine route at the international level. Hence, the United States and Australia have decided to increase bilateral military cooperation, so that China will be forced to pay a price for its action,' announced the United States.
The leaders of the United States and Australia are scheduled to meet next Monday, to discuss this issue. At this time, the United States will raise an appeal that Australia should take an aggressive stand against China.
The Assistant Secretary of Defence for Asian and Pacific Security Affairs at Pentagon, Randy Schriver, informed that the Chinese military aggression in the South China Sea is on the increase. China had increased its military movements in this region claiming complete rights over it. China has deployed its military, air force and navy on the hundreds of artificial islands built in the South China Sea.
But in the coming times, China may use its military might to gain complete control over the South China Sea, claimed Randy Schriver. Therefore, to counter this Chinese aggression, the United States has initiated the process of increasing military cooperation with Australia. The AUSMIN (Australia US MINisterial) meeting is scheduled to be held in the next week for this purpose. The defence and foreign ministers of both the countries will be attending the meeting. There have been many meetings between the defence and foreign ministers of the two countries in the past. But Schriver termed this meeting as being 'extremely important'.
The increasing Chinese domination over the South China Sea is the most important concern for the United States and Australia. There have been reports of China activating anti-aircraft systems on the islands in the South China Sea and preparing for an electronic warfare. The United States and other Asian countries are complaining about the increased deployment of destroyers and fighter jets in this marine sector of China. The United States seems to have issued this warning regarding the South China Sea, against this background.
Moreover, the US military analysts have claimed that China is preparing to challenge the US Naval might. An Australian analyst had predicted that China will surpass the United States in a period of one year. Meanwhile, a few days ago Australia had criticised the Chinese aggression in the South China Sea. It has also come to fore that Australia has formed a front against China by uniting the countries in the Asia-Pacific region.