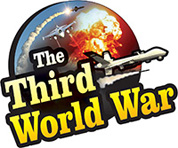 Washington/Philadelphia: Cocaine worth nearly $1 billion, was seized in the main commercial port of Philadelphia, in the United States. The US agencies confiscated a whopping 17 tonnes of Cocaine. This becomes the second major action, against narcotic smuggling, in the Philadelphia port, in the last four months. Before this, in March, Cocaine worth $35 million was confiscated in action.
The US agencies have initiated a comprehensive and robust campaign against narcotics, for the last two years, under the leadership of President Donald Trump. Along with the United States, European and Latin American countries and even the Asian countries are involved in this campaign. Last year, President Trump had appealed to the international community regarding the subject, during a meeting of the United Nations. The US President had pointed out the perceived threat of this narcotic trade, to the public health and national security. President Trump had also said that the countries of the world should unite against the narcotics trade.
This initiative by a country like the United States provided a fresh impetus to the action against the narcotics trade. This is evident from the actions taken against narcotics around the world, in the last six months. In January, two tonnes of Cocaine was seized at the Genoa Port in Italy. Following that, one and a half tonnes of Cocaine was seized in the biggest action, taken in the US city of New York.
In March Cocaine worth $35 million was seized during an action, at the Philadelphia port and more than 120 tonnes of Cocaine had been seized, in the actions taken by European and Latin American countries along with the United States, in April. There was more than 94 tonnes of Cocaine and 26 tonnes of Marijuana in the haul. Thereafter, one more big action was carried out in the US post of Philadelphia.
As per the information given by the US Drug Enforcement Administration (DEA), 17 tonnes of Cocaine, was seized from the freight liner MSC Gayane. It has been revealed that the cost of the Cocaine haul, in the international market, is nearly $1 billion. Some of the crew aboard the ship have been arrested in this connection, and they are being interrogated thoroughly. This ship left from the Latin American country of Chile and was sailing to its destination in Europe.
US President Trump had launched an aggressive campaign against the MS-13 gang operating in the Central and Latin American countries. This action faced resistance from some countries and also from inside the United States. The issues of narcotic smuggling and political interests had also been raised. There was a discussion among some of the analysts that this action by the US President, is a jolt to the Deep State, said to be secretly controlling the United States. This increases the importance of the Philadelphia action further.