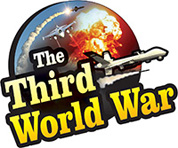 Bogota: In a joint campaign undertaken by the United States, Europe and Latin American countries, 120 tonnes of narcotic substances have been seized. There is 94 tonnes of cocaine and 26 tonnes of Marijuana in the drug haul. The Columbian President, Ivan Duque informed that the value of this haul, in the international market, is pegged at more than $3 billion. This is believed to be the third major action against narcotics trade at the international level, in the last four months.
After US President assumed power, he had adopted a very aggressive stance against the narcotics trade. Last year, in September, while addressing the UN general body meeting, he had appealed to the international community on this issue. The US President had said 'The narcotic trade is directly connected with organised crime, black money, corruption and terrorism. There exists a major threat to public health and national security from the narcotics trade. Therefore, all the countries in the world should unite, to tackle the menace of narcotic trade.'
The international activities that followed are noteworthy. In January, 2 tonnes of cocaine was seized in the Genoa port, in Italy. It was exposed that this cocaine had originated from the Latin American country, Columbia. It was revealed that Gulf Clan, a gang operating in Columbia, was behind this consignment, valued at 500 million Euros. At the same time, the actions of the Trump administration against the narcotics trade are very significant.
Trump initiated a harsh action against the MS-13 gang, involved in the narcotics trade and other heinous crimes, operational in the United States. The US administration even pressurised other countries to act against the MS-13 bases, in those countries. Some political leaders in the United States bitterly opposed this action. Therefore, this decision had a political background, and this brought the nexus between the politicians and the narcotics trade on the anvil.
Only last month, in the most prominent action against the narcotics trade, one and a half tonne of cocaine was seized in the New York port, in the United States. This stock of cocaine was said to be worth more than $130 million, in the international market. This action taken on the information from the British National Crime Agency proved noteworthy.
Before this, aggressive campaigns against narcotics trade have been started in countries like Indonesia, Philippines and Bangladesh. The War on Drugs, initiated by the Philippines' President Rodrigo Duterte has become a subject of discussion and criticism around the world. In the meantime, information has been received that opium farms and huge factories extracting opium have been destroyed in action against the Taliban in Afghanistan, under orders from President Trump.
The support provided by President Trump to the anti-narcotic campaigns around the world is considered to be very vital. Some conspiracy theorists have claimed that Trump is trying to jolt the Deep State, taking action against the narcotics trade.