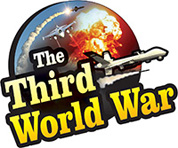 Tokyo: Japan has taken one more aggressive step to retaliate against the Chinese intrusion in the East China Sea. With the establishment of the 'Crisis Response Headquarters', Japan has warned that intrusion of the Chinese patrolling vessels will not remain unanswered.
Four patrol vessels of the Chinese coast guard intruded into the Japanese territory, in the East China Sea, on Monday. Japan accused that one of these vessels sailed too close to the Senkaku Islands. This is the fourth instance of the Chinese vessels intruding into the Senkaku marine region. It is to counter the intrusion by the Chinese vessels Japan has set up Crisis Response headquarters, as informed by the local media.
As per the information given by the local media, the concerned department will keep a watch on the intrusion by Chinese patrol vessels, destroyers and fighter jets in the East China Sea.