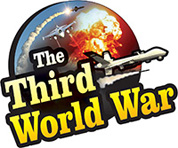 Tokyo: Alarmed by the increasing strength of the Chinese Navy and Air Force, Japan has also started preparations to build an aircraft carrier. Japan has planned to deploy fighter jets on both the Izumo and Kaga helicopter carriers in the naval fleet. The advanced US stealth fighter jets F-35B would be used on both the warships.
There were many restrictions on the defence expenditure due to sanctions that were imposed on Japan by allies after the Second World War. Therefore, the Japanese defence forces had adopted a defensive position for many decades. However, after the increase in China's aggressive activities in the East China Sea as also in the neighbouring regions, Japan has decided to shift its policy to retaliate against China.
Accordingly, Japan is set to convert the existing helicopter carriers operational in the Navy into aircraft carriers. Moreover, Japan has already initiated negotiations with the United States for the supply of 42 units of F-35B fighter jets for the purpose.