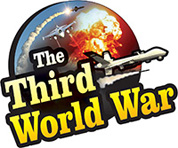 Canberra: Australia has decided to buy 12 submarines from France, in view of the increasing Chinese aggression in the Indo-Pacific region. The agreement for the same was signed in presence of Australian Prime Minister Scott Morrison and French Defence minister Florence Parly. As per the agreement, Australia will purchase 12 Barracuda stealth submarines from France and the agreement value is pegged at $ 35 billion.
Since the last few years, China has stressed on increasing its domination in the Indo-Pacific region including the South China Sea. The United States is making efforts to form a front with Japan, India and Australia along with the European allies, to counter these Chinese efforts. The United States has taken an insistent stand that the naval capabilities of these countries have to be increased and this agreement between Australia and France seems to be a part of the same efforts.
Currently, Australia currently has 6 Collins Class submarines that have been inducted into the navy during the period 1996 to 2003. But in view of the Chinese steps to increase the naval might the Australian analysts and officials have claimed that the Australian naval forces will be grossly inadequate in front of the Chinese. Therefore, this new agreement is considered to be very important from the Australian naval strength point of view.
As per sources, the French submarines will be built in Australia and the technology regarding these will also be transferred.