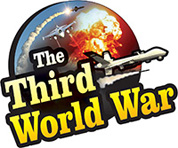 Hanoi: Japan and Vietnam have signed a special marine cooperation agreement to cease the Chinese expansion in the South China Sea. Japanese Defence Minister Takeshi Iwaya informed that the Vietnamese cooperation will play a vital role to establish peace and stability in this region. Since the last few years, Japan has taken rapid steps to improve cooperation with Vietnam, in various sectors.
A few days ago, Japanese Defence Minister Takeshi Iwaya visited Vietnam and met Vietnamese Prime Minister Nguyen Xuan Phuc and Defence Minister Ngo Xuan Lịch. A Tokyo based news channel released the information regarding the visit of the Japanese Defence Minister. The discussions in the meetings between the Japanese and Vietnamese ministers centred around the increasing Chinese military movements in the South China Sea. The Japanese Defence Minister expressed concerns regarding the Chinese expansion in the South China Sea. He also said that Japan was willing to provide all the cooperation to Vietnam, to cease this Chinese expansion.
It has been published in the Japanese media that a special defence cooperation has been established between Japan and Vietnam for this purpose. Under this cooperation, a Japanese port has been opened to the Vietnamese ships; moreover, the Japanese destroyers can visit Vietnam. Furthermore, a Japanese news channel claimed that an agreement to supply defence equipment to augment the strength of the Vietnamese navy was also signed. Both Japanese and Vietnamese governments have refrained from providing any information in this matter.
However, it is not clear, what marine equipment Japan will be supplying to Vietnam. But keeping the historical relations between the countries in view, Japan may supply advanced patrol vessels, maritime surveillance aircraft and even torpedoes, to Vietnam. The US analysts have claimed that the United States too, is positive regarding this cooperation.
On assuming power, Prime Minister Shinzo Abe initiated efforts to improve ties with the southeast Asian countries Vietnam and Philippines. Between these, the Vietnamese cooperation has been given special attention and three years ago, Japanese industries invested nearly $42.5 billion, in 3320 projects in Vietnam. At the same time, Japan provided loans for the Hanoi airport and construction in the Ho Chi Minh City.
Meanwhile, China has claimed rights over the South China Sea and has built artificial islands in the region. It has also dismissed the rights of the other Southeast Asian countries like Vietnam and the Philippines. The United States has opposed the militarization of the region, by China. The tension between the two countries over the region also has increased. In this scenario, the special marine cooperation between Japan and Vietnam can prove to be a new challenge for China. Therefore, a reaction regarding the increasing cooperation between Japan and Vietnam is expected from China.