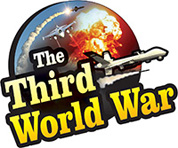 Tokyo: 'Self Defence Force' the main unit of Japanese military has initiated a military exercise. In view of the increasing tension with China with regards to the 'East China Sea' and the North Korean threat, Japan has organised this exercise. Japanese army has also established a new headquarter and an additional military command, in view of forthcoming threats.
Japanese military had organised the exercises of the 'Self Defence Force' even in the past. The leading Chinese media has claimed that this Japanese exercise and the other defence related movements gain importance against the background of the increased military activity in East Asia. The number of soldiers taking part in this exercise could not be confirmed. But other than the exercises, Japan has made some significant changes in the 'Self Defence Force'.
'A conflict may be sparked in East Asia in the future. This conflict will span across land, sea and air. In such a conflict, it becomes important for the Japanese army, air force and navy to work in tandem,' claimed Japanese Defence Minister Itsunori Onodera.
Japan has created a new combined military command to control all the units of its defence forces. The Japanese marine force 'Amphibious Rapid Deployment Brigade' has also been put under the control of the new command along with the army. This new command will be helpful from the security point of view in the East China Sea and the islands in the Japanese marine region, claimed the Japanese Defence Ministry.
After ending up on the losing side in the Second World War, the United States had imposed strict constraints on Japan in order to ensure that it never emerges as a military power. Devastated by the nuclear attacks, Japan too had kept its defence policies more on the defensive side. But in view of the rising Chinese threat, Japan has made aggressive changes to its defence policies which include manufacture and export of defence equipment.
Supply F-35 fighter jets to Taiwan, demand US Senators
Washington: Senior Republican Senators of the US Congress have claimed that, 'By acknowledging the Chinese threat, the US should supply F-35 fighter jets to Taiwan. The supply of F-35 fighter jets will be helpful in keeping the Taiwanese democracy alive'.
Senator Ed Royce, Senator James Inhofe and John Cornyn have made this demand in their letter to the US President. 'China has threatened war against Taiwan for the first time in 70 years. Therefore, the US President should provide military aid for protection of democracy and should supply F-35 fighter jets to this country to defend itself', the senators have appealed.