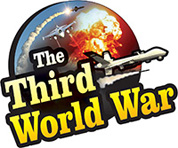 Damascus: The airbase in Damascus was rocked by huge blasts after midnight. The Syrian agencies and the Iranian news agency claimed that the blast was a result of a short-circuit in an arms depot. However, the pro-Assad group has claimed that this blast was a result of an Israeli air raid targeting the airbase. Israel has attacked arms depots and military bases connected with Iran, even in the past. Therefore, suspicions about the Israeli attacks being the cause of explosion are strong.
Locals claimed that huge explosions were heard from the Mazeh military base to the west of Damascus city on Saturday, after midnight. The photographs and videos of this series of explosions were shared on social media. One Syrian official also claimed that Israel had once again attacked Mazeh military airbase. But Syria, as well as the Iranian news agencies, have refuted this claim. There was a short-circuit in one of the arms depots at the Mazeh military base and the arms stock exploded in the resultant fire, said the Syrian and Iranian news agencies.
A news agency related to the Hezbollah, who is fighting in support of the Assad government, said that the explosion was a result of an Israeli air raid. The news agency reported that Israel fired 5 missiles on the Mazeh base. Therefore, there seems to be no consensus about the explosion on the Mazeh base, between the Assad government and Iran along with the Hezbollah.
Israel has carried out air raids on the Mazeh base twice in the past. In the attacks on December 2016 and January 2017, the Iranian arms depots were targeted. However, Israel had not openly accepted the responsibility for these attacks, but the discussion was that, the Israeli fighter jets had crossed the borders and carried out these attacks.
Meanwhile, only four days ago, Israeli Prime Minister, Benjamin Netanyahu had warned that the Israeli attacks on the Iranian and pro-Iran groups in Syria will continue.
Iranian missile manufacturing facility in Syria; photographs published by Israel
Tel Aviv: Iran is manufacturing missiles discretely in the north-western part of Syria. Israel has claimed that Iran is manufacturing missiles, which are capable of targeting Israel. There is a Russian S-400 air defence system deployed at this location, said the Israeli agency.
A company connected with the Israeli military published satellite photographs. The concerned company informed that Iran has built a big manufacturing facility in the Wadi Jahnam region in the Baniyas province of Syria. Iran has replicated the Parchin and Khojir arms depots here, claimed the company.