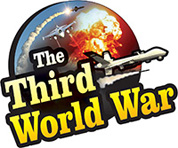 Jerusalem: Israeli Prime Minister Benjamin Netanyahu accepted responsibility, announcing that Israel carried out massive attacks on Iranian and Hezbollah bases near the airport in Damascus, the Syrian capital. "Israel demonstrated through these attacks that Israel is firm on its stand regarding Iran and Syria,' he reiterated that the Israeli air attacks in Syria would continue. The Israeli Prime Minister has already indicated that the US military withdrawal will not affect the Israeli actions.
Two days ago, the Syrian government mouthpiece and the Syrian voluntary organisations claimed that there were massive air attacks in the area near the Damascus airport. The voluntary organisations claimed that Israel targeted Iranian and Hezbollah warehouses. But the Syrian newspaper claimed that the Syrian air defence systems had intercepted the Israeli attack. Israel military had avoided reacting to the report.
But Israeli Prime Minister Netanyahu gave the information about the air attacks in Syria, in the cabinet meeting held on Sunday. Netanyahu said that the Israeli fighter jets launched a massive attack on the Iranian and Hezbollah warehouses in Syria. The Prime Minister said that an Iranian arms warehouse was destroyed in the attack. Claiming that even in the past, the Israeli fighter jets have destroyed hundreds of Iranian and Hezbollah locations in Syria, he asserted that the Israeli attacks in Syria would continue.
While talking to a US daily, Israeli Defence Chief Gadi Eizenkot disclosed the information about the Israeli attacks in Syria. Eizenkot announced that Israel had targeted thousands of locations in Syria over the last year. Eizenkot also said that nearly two thousand locations connected with Iran, in Syria, have been bombed by Israel and the attacks were carried out on a daily basis.
Israel had never taken such an open stand regarding the attacks in Syria. The Israeli media have claimed that the concurrent statements of Prime Minister Netanyahu and Defence Chief Eizenkot are a warning for Iran and Hezbollah. The Israeli analysts are saying that these warnings are against the background of the US military withdrawal from Syria.
Meanwhile, the Israeli Prime Minister reminded that Israel was carrying out attacks even before the US military was deployed in Syria. The Israeli Prime Minister has already warned that Russia cannot stop Israel from carrying out attacks on the Iranian locations in Syria.