Paris (News Agency) – 'IS' has claimed the responsibility of the deadly terror attack which took toll of 84 people in Nice, a city in France. 'IS' said-Mohammed Bouhlel who carried out this attack to be their soldier. This attack is supposed to be in retaliation to the aerial attacks carried out by France on 'IS' sites in Iraq and Syria with the help of America, claimed 'IS'. French Police have so far arrested 5 in conjunction to this incident.French Public Representative confessed it is very difficult to control such attacks.
During the attacks which took place on Friday, Bouhlel drove his truck over the crowd that had gathered in Nice and killed 84 people which included 10 children. 202 people are reported to be injured in this attack of which 52 people are in a critical condition. French policemen gunned down Bouhlel and put a stop to this carnage. Eight months back 'IS' killed 130 people in a terror attack carried out in French capital city Paris.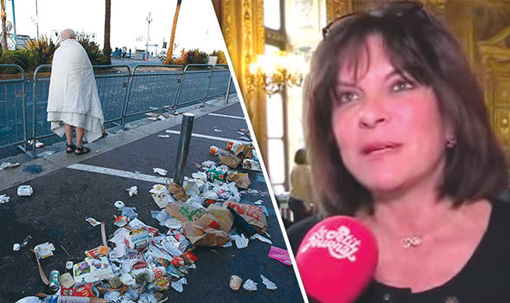 'France with the help of America is carrying out attacks on us in which innocent people are losing their lives. Attack in Nice was carried out to take revenge of same. Attacker Mohammed Bouhlel is our soldier', announced 'IS' over the internet. It is known that 'IS' supporters are expressing their happiness on internet over the announcements which were made 36 hours after the attacks. At the same time there is growing discontentment over the French Intelligence and Police system post the attacks in Nice. Wave of fury is seen to have risen against President Hollande as well.
French Police have arrested 5 people in relation to this attack. This includes Bouhlel's ex-wife as published in French newspapers. Considering the nature of attack in Nice it is impossible to control such attacks said Public Representative Nathalie Goulet. 'This attack is a horrible nightmare. Such attacks can never be imagined. Hence it will not be right to blame the police for everything. In this situation providing more support to the Intelligence department is the only option', said Goulet.
Nice is considered to be the safest city in France, said Gouletand expressed intense concern over the attack. Meanwhile intense after effects of the attack are emerging in France and more severe attacks than before will be carried over 'IS' locations in Iraq and Syria, announced President Hollande.
#NiceAttack in #France indicates it is a #war against unidentified enemy extremely difficult to tackle. pic.twitter.com/ziQT2qcBZw

— Samir Dattopadhye (@samirsinh189) July 15, 2016