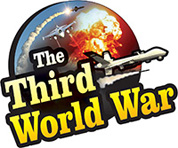 Washington: US President Donald Trump has warned, 'The so-called Iranian supreme leader, who is no more supreme, used inappropriate language against Europe and the United States. The economy of this country is collapsing and the population is facing a crisis. In such a scenario, he should be careful about the choice of words.' Iranian supreme leader Ayatollah Khamenei used unsuitable language in his speech to criticise Trump. This was President Trump's reaction to the statement.
President Trump sided the Iranian people who were protesting against the government, saying 'The honest Iranian citizens love the United States. There should be a government in Iran that can fulfil the aspirations of such people. Their demands should not be disregarded nor should they be shot. The Iranian government should make efforts to make Iran great, instead of leading the country into a disaster.' President Trump once again posted his message in both, English and Farsi, for this purpose.
The US President pointed to the upcoming threat to Iran through the first message. Since the last one and a half years, the Iranian economy is under tremendous pressure because of the harsh sanctions imposed by the United States. Iranian oil exports have declined and the European countries also have shown apathy towards purchasing oil from Iran. President Trump indicated that in this situation if Iran does not consider the proposals given by the United States and European countries, the economic crisis in Iran will deepen further.
At the same time, President Trump has claimed that the Iranian supreme leader does not enjoy the same support as before. The US President pointed to the anti-government protests being held in Iran to substantiate his claim. At the same time, Trump, in the message addressed to the Iranian people, criticised that the Iranian government is wasting money on terrorism. The criticism posted by President Trump on social media is gaining a strong response. Iranian citizens, the world over, are thanking President Trump and demanding that the Khamenei government should be overthrown.
Meanwhile, the support for the protests has been increasing. These protests were started by the students against the Iranian government, headed by supreme religious leader Ayatollah Khamenei in Tehran as well as other important Iranian cities. The Khamenei government is being denounced for hiding the truth regarding the attack on the Ukrainian passenger airliner and the protestors are demanding the resignation of the government. The Khamenei regime has been further cornered as videos of shooting by the Revolutionary Guards, on these protestors, are becoming viral on social media.