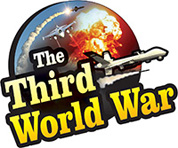 Tehran: It is clear that the Iranian economy is struggling because of the harsh sanctions imposed by the United States. As of today, one has to pay 110,000 Iranian Rial for a US dollar. The Iranian Central Bank has initiated measures to bring about changes in the valuation of the Iranian Rial. The Central Bank of Iran is under complete control of the Iranian government.
Last year, US President Donald Trump withdrew from the Iranian nuclear deal and imposed sanctions against Iran. The sanctions imposed in three stages have badly hit the Iranian economy. Many of the European and other countries have withdrawn from the oil and trade cooperation with Iran because of these sanctions imposed by the United States. The Iranian currency saw a fall of nearly 60% in the last year. The Rial had hit the lowest of 170,000 to a USD in September last year.
Later on, Iran shut its stock markets down to prevent any further depreciation of the Rial. But the traders and workers held strong protests against this. The Khamenei-Rouhani regime took some major decisions to stop the decline. But despite this, the fall in the Rial could not be halted. Against this background, the Iranian Central Bank has prepared a scheme to bring about a change in the valuation of Rial.
During the 2008 recession in the United States, the Iranian Central Bank had indicated increasing the price of Rial by 10,000. Given the current slide, Governor of the Central Bank of Iran, Abdolnaser Hemmati claims that this has become an important issue. This proposal regarding the Rial has already been sent to the Rouhani government and it is expected to clear the proposal soon.
Meanwhile, the inflation in Iran is soaring and the Iranians facing it have started protests against the Rouhani government as well as the Iranian supreme religious leader Ayatollah Khamenei. The protestors have even given slogans to overthrow the Iranian government.