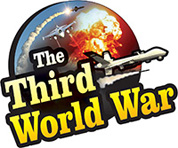 Washington: 'National Council of Resistance of Iran' (NCRI) accused the Iranian Khamenei-Rouhani regime of deceiving the international community. In order to conceal its existence from the international observers, Iran is said to be operating nuclear sites at five hidden locations. "If not acted against Iran's hidden nuclear sites at the right time, it will soon be nuclear equipped", asserted the group.
Till today, the international community has inspected Iranian nuclear facilities at Natanz, Bushehr and Parchin. Nevertheless, Iran and the European allies claim of halting ongoing dangerous activities on these nuclear sites. The United Nation's nuclear watchdog has also given a 'clean chit' to Iran. However, 'National Council of Resistance of Iran' (NCRI), a Khamenei-Rouhani opposition group in Iran accused Iran of hiding its nuclear base from the world.
Hossein Abedini from 'National Council of Resistance of Iran' (NCRI), claimed Iran's Khameini regime to be highly ambitious in obtaining nuclear weapons. He added that the nuclear programme has been running secretly on the military sites which are not on the list of international governments and that five such sites exist in Iran. They are Pazhouheshkadeh, located at the Parchin military complex, nearby the capital, Tehran; also some distance away is Nouri Industrial site, located at Khojir military complex, as well as Sanjarian site including Hafte Tir site.
Besides, Abedini accused the Iranian regime of manufacturing ballistic missile on the sites of Mojdeh and Nour in Iran. It was not possible for the international community to discover these sites as the work here was carried out secretly, NCRI said. Noting that our group, has exposed these clandestine nuclear sites in Iran, the international community should take action against the country, demanded NCRI
Earlier in 2002, NCRI had demanded action against the identified nuclear sites in Iran. Following this, even the United States had assumed an aggressive role against Iran. But in 2015, the then President, Barack Obama, adopting a generous policy towards Iran had signed nuclear deal. President Donald Trump, however, after assuming the presidency in the US, had withdrawn from the deal. There are indications that the United States can intensify its anti-Iran stance in such circumstances, due to new information revealed by NCRI.