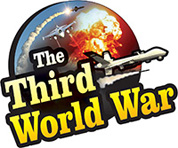 Washington: The internet giant Google was hit by China and Russia's cyberwar exercises. The users of Google's services, Google Search and G Suite, faced many difficulties for about one and a half hour on Monday night. Although Google has refused to comment on the cyber attack, the experts and companies in the cybersecurity sector claim it a warning bell for an impending cyberwar soon.
Users of Google's services faced significant slowdown and downtime between 9 and 10.30 on Monday night, as per international standard time. The investigations of the US cybersecurity company Thousand Eyes revealed the hand of Chinese and Russian companies behind the incident. The traffic to Google's services was rerouted to the local ISP's of China's state owned China Telecom as also Russian Trans Telecom. Along with these, Main One, a Nigerian company was also said to be involved.
The investigation revealed that the Russian, Chinese and Nigerian companies succeeded in getting control over the critical internet component 'Border Gateway Protocol' (BGP). Therefore, all the user data during the period is believed to be with these companies. Russia, China and Nigeria are countries known for internet surveillance which try to control the internet. Therefore, the user data falling in the hands of these countries is considered to be an indication of a threat.
The cybersecurity companies and experts claim the incident to be a cyber attack. Even so, Google termed the incident as trivial and refused to clarify. Google declined to part with any more information other than the statement saying, 'The Google services were seemingly affected for a while, and the factors behind it were external.' At the same time, Google has rejected the possibility of sabotage or conspiracy behind the incident.
However, the experts claim that the incident could be part of a cyberwar exercise between the western countries and their companies and their competitors. Alex Henthorn-Iwane, a cybersecurity expert at the Thousand Eyes, has warned that this can be a part of the joint cyberwar exercises of Russia and China.
Last year, the scholars at the US Naval War College and Israel's Tel Aviv University had jointly published a report. The report stated that China was very systematically hijacking the US internet services and rerouting them as per its wishes. Such cyber attacks carried out in the last two years had affected the credit card companies like Mastercard and Visa. One instance reveals, the attacks even targeted cryptocurrency which was stolen.
In 2016, China had hijacked the internet services in Canada and South Korea and rerouted the services on it elsewhere.