New Delhi : From November 2016, three major railway mishaps have occurred in India in a very short span. The last of these mishaps was witnessed on Saturday night at 11 pm, claiming lives of 39 passengers. When the whole country is reacting with grief due to these mishaps, a news has come to the fore that India and Russia are going to jointly build a railway track between Nagpur and Secunderabad, capable of carrying the passengers at a speed of 200 kmph.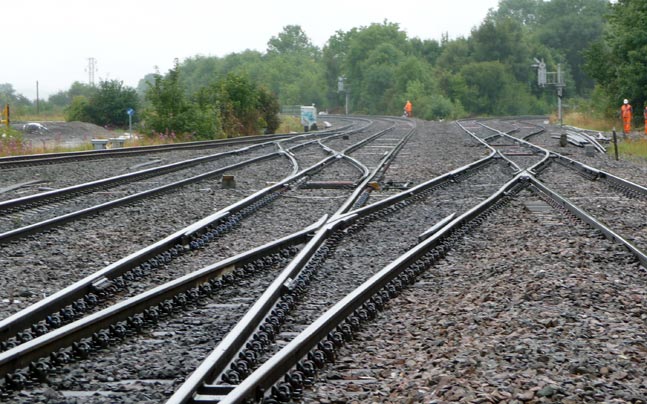 On the one hand, the Railway Ministry is making all-out efforts to modernize the Indian railways, these frequent accidents are posing safety concerns of the rail routes. In these circumstances, efforts are being taken to increase the speed of the passenger rail transportation in India. For this purpose, the Russian railways is collaborating with the Indian Railways. Under this, the railways of both the countries are making joint efforts to make the 575 km railway track between the Indian cities of Nagpur and Secunderabad, capable of carrying the passenger load at a speed of 200 kmph. The blueprints of this development project have been submitted by both the agencies. Russian agencies have agreed to provide India the necessary technology. Along with that, the Russian agencies have also agreed to extend cooperation to develop rail tracks for carrying passenger loads at high speeds.
Also, since the tracks generally have speed restrictions on bridges and curves, Russia is also going to provide assistance to make these track stretches capable of operating at high speeds. Moreover, the Russian authorities have also pointed out that since the present Indian Railways coaches are not capable of carrying load at 200 kmph. India needs modern passenger coaches to operate at high speeds. Along with that, it is also suggested that since the present railway track crossing system near railway stations is unsafe for a train running at 200 kmph, India needs to make changes in the track crossing system in order to increase the speed of rail transportation. Moreover, it has also become evident from the studies done by the Russian agencies that, in order to control the train running at 200 kmph, the current radio communication system should be replaced by digital communication system.
Indian Railway Ministry has collaborated with Russia to develop railway transport service between Nagpur and Secunderabad, running at the speed of 200 kmph. Under the pact, the two countries will jointly bear the finances required to develop the rail route.
Safety measures like automated alarms, anti-collision and anti-ram systems along with the safety measures at railway crossings and overhead bridges, have also been proposed in the plan.