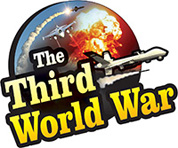 Moscow: Russian Foreign Minister Sergey Lavrov has warned that all the foreign militaries should leave Syria at the earliest. Two days ago, Lavrov had made a similar suggestion. It appears that the suggestion is for Iran and Iran has expressed displeasure about the Russian suggestion. Iran has indicated that it will not withdraw at anybody's behest.
Speaking at a meeting of the Russian analysts, Lavrov expressed concern that there was a possibility of a war sparking between Israel and Iran, because of the Iranian military movements in Syria. The Russian Foreign Minister informed that Russia, the United States and Jordan had arrived at a consensus that all militaries except the Syrian military should be withdrawn from the Israeli border. Lavrov said in the meeting that he had made this announcement two days ago.

By saying, 'despite the Russian appeal the concerned countries have not withdrawn and this can lead to further deterioration of the situation,' Lavrov has issued a warning to Iran to withdraw its military at the earliest. There are reactions coming from Iran about the Russian stance. The Iranian analysts have criticised that this change in the Russian stance has come after the Russian visit by Israeli Prime Minister Netanyahu. The analysts connected with the Iranian government are questioning whether the Russian President Putin can be trusted in future.
Meanwhile, the Iranian Foreign Ministry has remarked that the Iranian military has entered Syria after an invitation from Syrian President Assad and hence no other country can ask questions about the Iranian deployment. However, it appears that President Assad himself, who had invited Iran,does not want the Iranian military in Syria anymore.