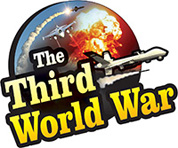 Beirut: US President Donald Trump had warned that Russia, Syria and Iran should not commit the grave mistake of attacking Idlib. Paying no heed to the threat, Russia launched air raids in the Idlib region on Tuesday. A human rights organisation from Syria has made this claim. The Syrian rebels in Idlib also have confirmed the report of the Russian air attacks. This clearly shows that a fierce conflict in Syria is inevitable in the near future.
The Russian fighter jets carried out an air attack in the Jisr al-Shughur district in the Idlib province, reported an international news agency, quoting the human rights organisation in Syria. This is the first Russian attack on Idlib in the last three weeks. The Russian fighter jets had attacked the locations of the Syrian rebels in Idlib on August 15. But within a few hours the Syrian army had accepted the responsibility for the attacks.
The United States and European allies had showered criticism on Syria after these attacks. At the same time, these countries had appealed that Russia should not violate the year-old ceasefire by attacking Idlib. But Russia and Syria were firm on the Idlib action and Russia had declared that the attacks on these terrorists will continue. Russian Foreign Minister Sergey Lavrov had said that annihilation of the terrorists in Idlib is the fundamental right of the Assad government in Syria.
Following the Russian Foreign Minister's statement, Syria as well as Iran had justified the attacks on Idlib. Russia, Syria and Iran had announced that the terrorists' possession of the Idlib province will not be tolerated and the very existence of these terrorists will be wiped out. President Trump had issued a stern warning to Russia, Syria and Iran objecting to their announcement.
'The Assad government should not irresponsibly act on Idlib. If Russia and Iran join the Idlib action there will be a huge loss of human lives. Hundreds and thousands of civilians will be killed in the action. Therefore, Russia, Syria and Iran should avoid this blunder,' Trump had warned. This was the 'Red Line' drawn by the US President for Russia, Syria and Iran, claim the western analysts.
But despite this, reports say that Russia has once again attacked Idlib. A severe reaction can be expected from the United States on this report. In that case there is a possibility that a fierce conflict might spark off between the United States and Russia.