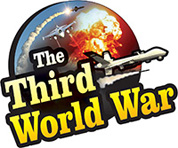 Budapest: President Viktor Orban, who won the Hungarian elections a few months ago with a majority, has taken some important decisions. Criminalization of those aiding migrants in Hungary will soon be included in these decisions. People can be sent to jail in future for standing up for migrants. This decision has come as a shock to renowned investor George Soros, who demands entry for migrants in Hungary.
President Viktor Orban has taken a stance that non-Christian migrants will not be accepted in Hungary under any circumstances. He had contested the recent Hungarian elections on the basis of this issue. Orban had warned that the cultural and religious identity of Hungary will be wiped out if he loses the elections. Orban had also taken a harsh stand against Soros and his organisation campaigning for the refugees.
Against this background, Orban won the Hungarian elections by a clear majority. After getting re-elected, the Orban government has taken a harsh stand against those people who stand up for the migrants. Linking this issue to the national interest, the Orban government has indicated that supporting refugees will be considered treason. For this purpose, a law making provision for stricter punishments for the refugee supporters is in the offing in Hungary.
Under this law, action can also be taken against persons or groups who support the migrants. This becomes a major threat for the voluntary organisations that work for the cause of migrants. A strong possibility is being predicted that the government will target the groups formed by Soros for the refugees. Under this law, action will be taken against people providing financial aid to the refugees and there will be a provision of a jail term of one year under the law.
There will be severe repercussions around Europe, in case Hungary passes this law. Although some countries in Europe are taking decisions in favour of migrants, the public opinion in these countries is completely against them. The European countries are facing problems of crime and terrorism due to these migrants. The rightist groups from these countries are expressing concerns that the original identity of Europe will be wiped out because of them. A few voluntary organisations and liberal leaders firmly stand behind them and due to this, the problem is said to be getting aggravated.
Some voluntary organisations have demanded that the Hungarian government be declared illegal, in view of the adamant stance taken by it. These voluntary organisations have also appealed that Hungary be expelled from the European Union's Parliament.