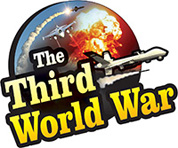 Moscow/London: 'If the United States withdraws from the nuclear deal with Iran, the international community will be deprived of the contribution of the United States, an important country making efforts to stop the proliferation of nuclear and destructive weapons', warned Russian Foreign Minister Sergei Lavrov. Lavrov once again came out in support of the Iranian Nuclear deal saying that there is nothing new in the evidence produced by the Israeli Prime Minister.
On Wednesday, the United States administrative sources once again reiterated the US stand saying that US President Trump was firm on his decision to withdraw from the Iran Nuclear deal. Former US Secretary of State Condoleezza Rice has also supported President Trump's stand and added that 'Iran had cheated the international community by signing this agreement. It's not as if the world would come to an end if the United States withdrew from the deal'.
Russian Foreign Minister justified the Iranian nuclear program and the nuclear deal. The Russian Foreign Minister retorted saying that 'If President Trump withdrew from the nuclear treaty as declared, the world will miss out on the United States contribution towards nuclear non-proliferation'.
Lavrov claimed that the information provided by the Israeli Prime Minister is already available with the International Atomic Energy Agency (IAEA). 'If Israel has more concrete proofs about the Iranian nuclear program then they should submit them to the International Atomic Energy Agency as it is responsible for the treaty', said the Russian Foreign Minister.
The United Nations (UN) has also appealed to the United States not to withdraw from the nuclear treaty. However, the Trump administration is firm on its decision. The Iranian Ambassador to Britain, Hamid Baeidinejad warned the United States about the issue. He said that if the United States withdrew from the nuclear deal, there will be no control on the Iranian nuclear program. This deal will be scrapped in the event of the United States' withdrawal.