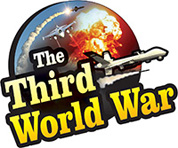 California: Facebook has acquired the start-up which has developed 'Mind Reading Wrist Band', that reads the instructions sent by the brain to the arm. The name of the Start-up being Control Labs, this deal is claimed to be nearly USD 1 billion, as per the US media. With this acquisition, Facebook would make a mark in the domain of Virtual Reality and Brain Computer Interface, claimed experts.
A few years ago, Facebook had started an undertaking by the name 'Reality Labs' to gain advanced technology in the information technology sector and establishing its prominence in the respective field of that technology. However, this venture was not very successful. Therefore, to exert its influence, Facebook has started connecting start-ups functioning in the sector. In line with the same policy, a few months ago, Facebook announced a cryptocurrency by the name of 'Libra'.
Currently, many companies in the medical and technology sector and military departments of many countries have been working on Brain Computer Interfacing (BCI). The project 'Neuralink' of renowned entrepreneur Elon Musk and the project by the 'Defence Advanced Research Projects Agency' (DARPA) are in the limelight. Against this background, Facebook has announced its intentions by acquiring a leading start-up working in this sector.
Control Labs is a start-up co-founded by two neuroscientists, Thomas Reardon and Patrick Kaifosh, four years ago. This start-up has developed a system which looks like an armband.
The scientists from Control Labs claim that this system can catch the signals sent by the brain to the arms. As per the information given by Control Labs, this system will enable handling a computer or a smartphone just by placing a hand on the surface in front, without a keyboard.
Andrew Bosworth, a senior official at Facebook, said that this Mind Reading Band, developed by Control Labs, could be useful in developing new methods to communicate with machines. Bosworth claimed, "This technology could be a source of many new opportunities. The discoveries from the 19th century can be reorganised in the 21st century."
Earlier, in 2017, Facebook had started research on projects such as brain-computer interfaces for typing and skin-hearing.