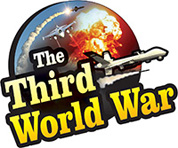 Washington: The US Department of Justice (DOJ) has decided to institute investigations against the Big Tech resorting to monopolistic practices, using the financial might. Companies like Google, Amazon, Apple and Facebook would be facing the probe, named as the 'Antitrust Review'. Only last week, a hearing was held of the companies, before the US Congressional Committees.
Last month, US President Donald Trump and his senior colleagues had indicated the US Congress or administration would institute investigations against the bigwigs from the tech industry. Even though both the political parties in the US Congress agreed on the matter, a strong reaction was received from Silicon Valley, which serves as the global centre for technology in the United States. President of the Information Technology Industry Council Jason Oxman expressed fears over the probe and said, 'With the inquiry, the US will lose leadership in the tech industry and also rock the economy'.
The stocks of the leading IT companies have fallen after the announcement of the decision to institute an inquiry by the US Department of Justice (DOJ). The stock markets have expressed resentment over the investigation and have indicated that the slide in the markets would continue for the next few months.
A senior official from the DOJ justified the inquiry saying, 'The customers and other industries have expressed serious concerns over the operations and certain other issues of the technology bigwigs. If the market-based competition does not have the requisite discipline and control, the companies from the IT industry could act against the interests of the customers.'
The various practices of Big Tech would be examined during the DOJ investigations. Amazon, Google and Facebook are believed to be the primary targets for it. Only a few months ago, the DOJ had indicated initiating an inquiry of Google's mandates as well as the functioning and the criteria implemented for its 'Search' engine. Given the developments, the involvement of the other big companies in the inquiry is significant.
It was recently reported that 'The Federal Trade Commission', a part of the US administration, would initiate the inquiry against Facebook. Also, the media reported that Facebook had expressed willingness to pay the fine of $5 billion. During the G-7 meeting held in France, a unanimous decision was taken to impose a minimum tax on companies like Amazon, Google, Facebook, Apple and others on the revenues earned from the respective countries. Considering the recent events, the significance of the inquiry instituted by the United States increases further.