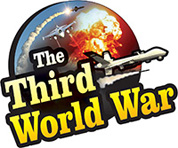 Beijing: "Anyone attempting to divide China in any part of the country, will end in crushed bodies and shattered bones," warned Chinese President Xi Jinping. At the time, he also said that any external forces backing such attempts to divide China would remain a pipedream. This threat by the Chinese President is seen as a strong message to Hong Kong and Taiwan.
Since the last five months, protests have been ongoing in Hong Kong. The movement which was initiated against the local administration has now turned into a fight against the ruling Chinese government. Despite consistent, aggressive action taken by the local administration, people are expressing their dissent against the Chinese government swarming the streets of Hong Kong. It was anticipated that the Chinese rulers would put an end to protests before the Chinese communist party's national day, on the 1st of October.
However, the Chinese rulers adopted a soft stand due to the trade war, the crumbling economy, challenges in the South China Sea and the jolts received to the Belt and Road Initiative. Although China had threatened military action, however, no moves were made for military action.
Nevertheless, China seems to have prioritised the Hong Kong issue, in view of the exhibition of the military might on occasion of the National Day and partial trade agreement with the United States. The statement made last week by Carrie Lam, the chief of administration in Hong Kong, is an indication of the same. Lam had said that the Chinese help might be necessary to control the agitation in Hong Kong.
Moreover, the mention of smashed bodies and crushed bones by the Chinese President assumes significance. This statement reminds of the Chinese action that had occurred three decades ago at Tiananmen Square. In 1989, the Chinese communist rulers had crushed the pro-democracy protests with tanks and guns. The Chinese rulers have never revealed the number of deaths in the action against the agitation.
Xi Jinping is known as the only second President, after Mao-Tse-Tung, the pioneer of the Communist revolution in China to hold all the powers. Therefore, there are indications that President Jinping will try to crush the opposition, from Hong Kong and other regions, using these monopolistic powers.